Winter arrived, and therefore the time had come to choose a warmer place to go to train. The saying goes that "better known bad than good to know", so I decided to travel back to
the Philippines,
for the 3rd consecutive year. This time I would go less time because of other matters to attend but I would go.
I landed in
Boracay
after an eternally long trip (as always I get to travel lately) and started training when jetlag left me. Well, luck was not on my side and I got pretty sick having to stay about 4 days in bed with vomiting and all that…
By the time it was taken away from me, practically, the time had come to go for my first
competition
of the year. I was a little scared because watching the news and the forecast, it seemed like a typhoon was approaching us (which is not typical of this time). I spent a few days debating between staying locked on the island (if there is very bad weather they close the port and you can not leave) or between leaving before the competition to the cableski.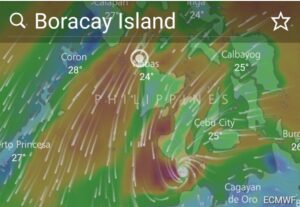 In the end I decided to stay.
The competition lasted 3 days and the first 2 we had not had wind, which meant that we had to finish the entire competition (ttr, freestyle and hangtime) in a single day. At 5 in the morning I was already awake to go to breakfast and swell the kites. I swelled practically all my kites and also the giant kites that
Hanging Kite Center Boracay
had lent me (thank you guys for always taking care of me!).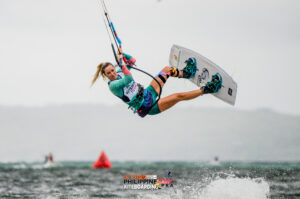 Go for god, the wind was made to wait and did not enter until 12 noon. By the time he did, he did it accompanied by waterspouts so strong that the judges had to stop the competition from time to time because they didn't see anything. We were in the water, when the rain allowed it until 6 in the afternoon (when there was no more sun).
In the end I had to settle for:
1st shared position in Freestyle
2nd place in TTR (Twin Tip Racing)
3rd place in Hangtime
I was expecting a little better start but, with the conditions we had, I think I can't ask for more either. I wanted to take this opportunity to thank my sponsors this year for helping me continue to meet goals:

North Kiteboarding
,
ION
,
Organicup
,
Fuerteventura
.
And to my collaborators:
Vivida Lifestyle
,
KeepFitDoctor
,
Cti Knee Braces