It's been more than a week since I realized I wouldn't be competing at the most important and prestigious competition of the year; The  Triple S (well, technically I did, but only in the open).
Arriving to Cape Hatteras was something close to an odyssey but if everything was easy in life it wouldn't be fun!, right?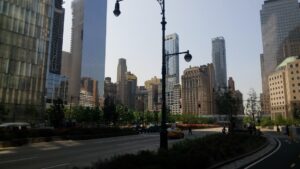 –Malaga-Nueva York by plane.
-Taxi from JFK  airport to NYC center.
-Night in New York.
–Train  to Norfolk.
– Night at Norfolk.
– 3 hours by car to Cape Hatteras.
The day I arrived it was windy and I had a sick session. The rest of the week was practically dominated by the rain. I couldn't wait a second for the Open to start! The forecast wasn't looking too good which could only mean we would have to do the competition on jetskis. No one, obviously, wanted to to that. We trained really hard for this event but not on jetskis…
Unluckily the wind decided to disappear so we had to go on the skis. I kept myself as positive as I could, I promise. I never imagined that after such a journey and so much effort training everything would be let down to my performance in something I've never done before.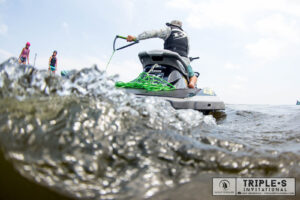 Gosh I was nervous. Is not many times in my life I experienced severe pain in my belly due to the nerves. Once in the water everything went away.
To be honest, after 3 obstacles of 5 I knew my chances to compete in the most prestigious competition in the world were over. I still kept something like a 2% of faith, who knows, miracles happens.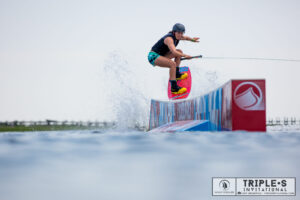 Results were announced and no miracle happened. What a bummer! I already knew it but listening it it's harder than knowing it. One of my friends came to give me an "I'm sorry for you" hug and I broke in half. I literally felt broken in million pieces. I just felt completely stupid for coming from the other side of the world and not having the chance to really show what I've been training for.
I felt pretty, sad, disappointed and horrible during the next hours.
That's life and everything happens for a reason (or at least that's what I like to tell myself)
I feel really thankful for having some of my friends by my side (thanks for being there in such a harsh moment, you know who you are) with those talks that make you feel a bit more alive.
This might be a bit too personal for some but It took me some time to be a person again. It was time to go to the water and train.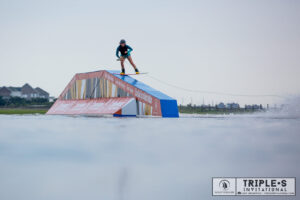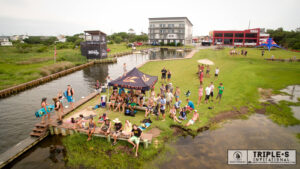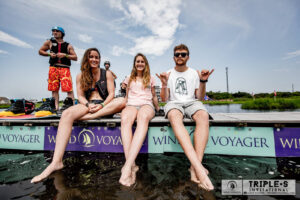 Note: this text is not trying to make you feel sorry for me. I don't want that. I'm just telling how things happened and this is my way of feeling, expressing and living. What would be of live without a little bit of drama and passion? 😛
Wait a second! Not everything is going to be bad and sad about this trip. I had loads of fun! Coming here made me know a bit better how competition works, I made some sick photoshots with really good photographers (that I hope I'll be able to show you soon), I spend a really good time with friends and new people and, most of all, I had some amazing sessions on the amazing spot down in the OBX.
I can't wait for the SSS 2017 to happen.
See you in the water
Julia