2ND TIME AT SLIDERS CABLE PARK
https://www.facebook.com/fuertejulia/videos/786420048218288/
I arrived at this unique location for the first time last year, November 2017. I didn't really bring back the best memories because it was quite cold and some other stuff… Sliders Cable Park contacted me to coach at a wakeboarding camp in the beginning of March. I was definitely up to give the place a second chance.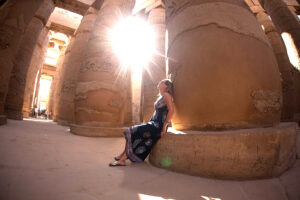 El Gouna is something quite peculiar you might have not seen before. It's a "resort city" build just about 30 years ago and it's located in the middle of nowhere (luckily quite close to an airport). Being built so little time ago means everything is pretty new and there's not a lot about ancient Egyptian culture and stuff but, under my point of view, it is the perfect location if you want to do one of the following things:
Chill, go snorkeling and/or diving, run, bike, motocross, swim with dolphins, wakeboard, kitesurf, ride a horse or a camel, take a trip to Luxor or Cairo in just a few hours, eat Egyptian food, their fish is amazing (or actually, amazing sushi they've got in El Gouna), or simply just lay down at the beach or, well all of this together.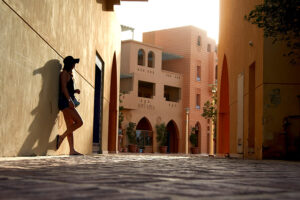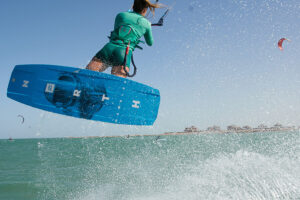 THE AIRPORT
This journey started in Madrid after coming back from my yearly trip to the Philippines, it's is a very long one so I was very tired but I was quite stoked to be able to bring, for the first time in my life, a photo and videographer with me: Loic Michel.
I got to say, the "but" of this story came way too early. He appeared at the airport with 2 bags to check in. I completely forgot it was his first ever international trip and that he was used to fly with Ryanair, which means that you can bring many bags as long as you pay for them. In international flights it is normally not like this; you can only carry 1 bag of 30kg and If you want to bring more you pay for every kg extra you bring.
Far from panicking, I kept calm and tried to make him feel the same way (he was a bit in shock by the news). I thought that I always travel with a lot more luggage than I am allowed to so, this time it wouldn't be different.
I arrived at the check in counter and I put my boardbag at the belt (hiding the other 2 bags behind the column) when the lady asks:
– "Are you only bringing 1 bag?" –
Well, at this moment (about 3 seconds) I had a million thoughts; "wt* does she mean with only this bag?", "I always have problems with my boardbag, always too many kilos, always too big", "why would she ask me this", "what does 'only' mean for her?"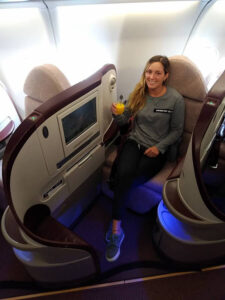 I replied: – "mmmm, am I allowed to bring more?" -.
Lady at the counter: – "of course, you're flying business class"-.
Me: -"Mmm, what? Is this some kinds of joke? If it is, it's not funny and you can tell me now"- , (while I was saying this I was both looking deeply at her eyes to see if she was joking and looking around for some hidden cameras or something").
It was no joke, Sliders Cable Park decided to surprise us making a quite risky move that ended up by Loic and I flying in business class and staying in VIP lounges.
Going a few steps ahead of time, once we arrived there, work mode was turned on and we woke up very early the whole week to film as much as possible for a few projects of mine you'll see very soon.
It was an exhausting couple of days and, in between all of this I had to make sure I was getting some training done and that I was having some days to coach at the camp (by the way, my first ever wakeboarding camp!).
LUXOR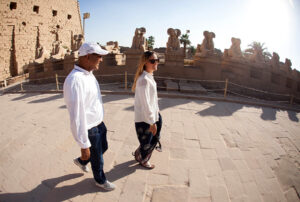 Sliders Cable Park gave us the chance to visit one of the most beautiful places I have seen in my life: Luxor it is located 5 hours away by bus from El Gouna, the Nile River splits the city in half and they've got 60% of all the Egyptian monuments. I could explain you how the city looks like and what I felt after seeing for the first time in my life all of this grandiose monuments, and how the pharaonic tombs look like… But the only thing I can really do is recommend you to visit Luxor. If you ever get the chance in your life, please, visit this place. It is one of the most breathtaking things I've seen in my life. Ah, and If you want to go with a guide (also recomended) please, email Ahmed, BEST GUIDE EVER here: shawkyluxor@gmail.com Another thing I can 300% recommend you is to do a hot balloon and visit a alabaster factory. You got 1 full day of activities now 😉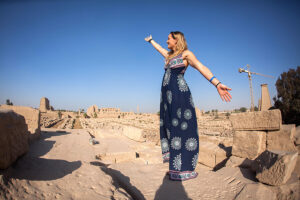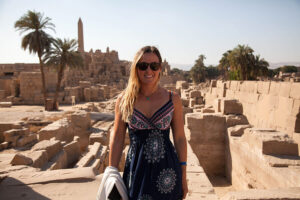 WAKEBOARDING CAMP AT SLIDERS CABLEPARK
El Gouna has one of the craziest set ups I've ever seen. Why this? Well, they've got 2 full size cable parks and one 2.0 for beginners. One cable goes left foot forward and the other one right foot forward. The tension for aitricks is just insanely amazing, with a small pop you jump soooo high, I love it. They also got a pool to chill after the session, a bedouin tent to get some tee or shisha, a bar, a restaurant…
About the camp! We had 4 days of camp, 2 days, 2 days stop and another 2 days. It was super fun to see the youngster Egyptian kiddos ripping and trying to teach them some stuff, I also had quite a few girls coming (hoping and pushing for more and more #weneedmoregirlsinthewater ) and even someone that came exclusively from Switzerland for the camp!
It was awesome to see everyone progress and I am really happy that Sliders put their confidence in me for this, I also learned a lot from my students tho!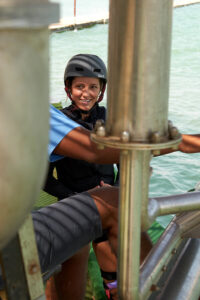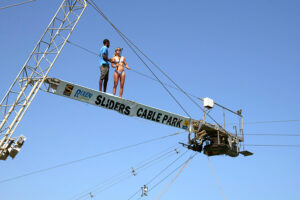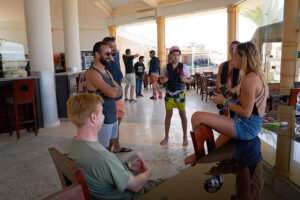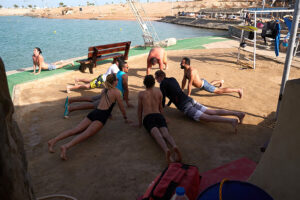 _____________________________________________________________________________
KITEBOARDING IN EL GOUNA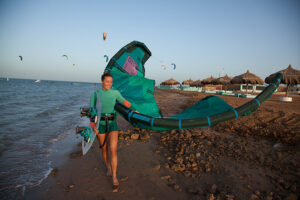 I did many things for the first time in my life in this trip… And another one of them was kiting in Egypt! On find for 9m I found the spot quite choppy, but still okay to have a lot of fun, on lighter winds the spot is completely awesome. I went to Element Watersports, the North Kiteboarding center in El Gouna and also official Organicup distributor in the country.
They've got an amazing kite center with a bunch of brand new gear and, best of all… A Kite park in the water!!!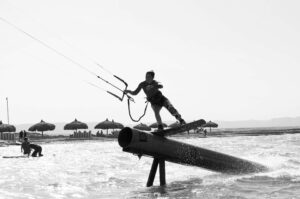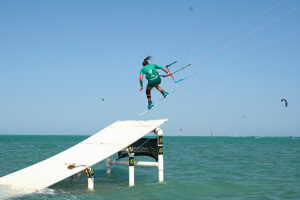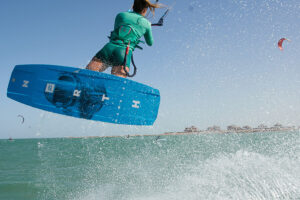 ---
Ah, also thanks to The Three Corners Rihanna Hotel for having us, the hotel is awesome, food is yummy and varied and the sleep quiet. Thanks!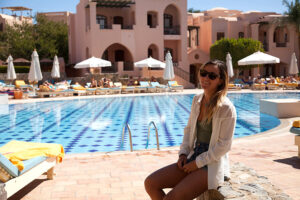 Well, all of this said, I had a BLAST in El Gouna. I am very thankful! This is definitely a trip for the books and I am super happy to have one more familia in this part of the world. Will be back, for sure.
THANKS FOR HAVING ME SLIDERS CABLEPARK, you guys rock.