That first picture is the true graphic description of pain.
Is the money you have to pay in Philippino Pesos so stay your 3rd month in the country. It was Friday 18-03 and I decided to go for a solo trip around Manila City.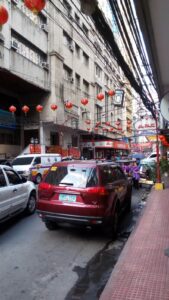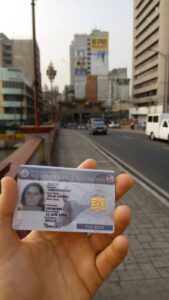 This is the present you get after paying all that money, an obligatory       Philippino Tourist ID. After paying so much money I felt kind of broke so instead of taking a cab back home I decided to make it poor way. On my way to the train station I found China Town, which I never visited before and I thought I couldn't miss to visit it.
Until now I always thought Philippines was super clean compared to other countries… Walking around I found let's call it, the dark side of Manila. Walking around on my own didn't really made me feel afraid. I dont know the statistics about crime in Manila but here I feel save somehow. Even if Walking around in The Philippines feels a bit like being a elephant in a circus, everyone stares at you kind of surprised (which I will never understand). Yep I don't want to go into the obvious, because I hate it, I hate those differences between white and black, I don't give a f*** about it! For me we are all the same…
But yes, Im "white" and tall. And they love it.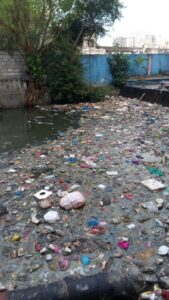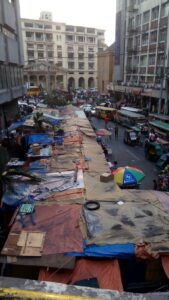 What I saw next wasn't nice at all to see… But sadly, somehow, you get used to see it after a while. Bunch of people sleeping on cardboards on the floor, dirt everywhere, kids, woman, old people…
I remember the first time I saw a kid sleeping on the street. It was a big shock for me. I couldn't take the image out of my retine for months… It was in Brasil and once again I was walking around alone (which is not so safe to do in Brasil). The kid was sleeping on the door of a bank and had no shoes.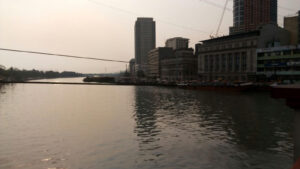 Today I feel like going sour (I don't know If In English it makes any sense but I guess it's a spanish expression) so I'll say that right near all of this I found this huge church. Off course, people would go there to pray for getting something better from god… Oh god help us.
Right after this my phone died and I regretted not having my camera with me, I promise next time I take it with. I just kept walking around and looking for the MRT stations (tranvia). The map told me before  dying I was exactly on the point but couldn't see it !
After asking, I realized it was over my head, literally. The tranvia was here: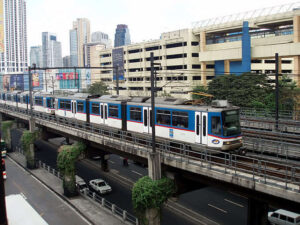 Gotta say is super clever cause Manila is not a city with plenty of space. Wikipedia says they're1,6mill people only in Manila but imagine all those persons that were born and left on the streets or that never went to sign any paper saying they are "citizens"…
When I was about to step in I stopped myself since the train was FULL. Full almost level: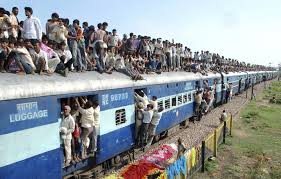 I also noticed that the wagon was full of only man and the idea of being touched by all of them didn't really made me smile (and by touched you know what I mean). After looking a bit around I realized there was a wagon only for woman. Uh, what a relief. I would have never thought I would be happy to see that sign! Well, after this nothing really interesting happened. I just went back to Quezón City, were I'm staying right now at a friends house and one of the most wealthy city's in Manila. Since the GPS of my brain is broken I was pretty proud of making it home without the help of my smartphone.
Hope you liked the post, yesterday was a day to keep in the books for me and I hope you could feel a bit my sensations about it.