Organi what?
Hi, my name is Julia Castro, I'm 23 years old and I am a professional kitesurfer (or I try to be). I am the eldest of 5 siblings and I was worn in an island in the middle of the Atlantic called called  Fuerteventura. And, today I am going to tell you about the menstrual cups. Menstrual what? Yes, I am going to talk about our periods like if it was a normal thing (because it should be) and I am going to tell you what I've recently discovered that helps me make it a little bit less of a pain in the a**. Specially when being a kitesurfer and being the whole day in the water. Women, wakeboarders, kiters, sport lovers… This is for you:
Menstrual Cupsare the best alternative to tampons. There's a bunch of reasons that should make you change to them, we'll explain them soon. Menstrual cups are something like this: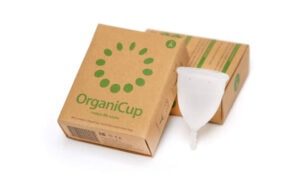 Reasons why you should give it a try:
Menstrual cups are way more healthy. They are made of silicone instead of a bunch of quimics.
You will stop spending a bunch of money every month in tampons, pads and etc. Menstrual cup is just 24€ and it lasts soooo long. Years!
You can wear them for way longer  without it being harmful for your body. You know, the silicone thing 😉
 Saving space. So you know you're going to the Philippines and you will have to bring an army of pads and tampons, right? Well, guess what? With a menstrual cup… No more army in your backpack.
Always there. Again, don't worry if you're in some weird place at the end of the world and there's no shops around. You've got what you need in your pocket!
That hanging rope… Girls, you know that moment when you're at the beach and you just can't be at peace with yourself because you're worrying that the tampon rope is dancing around? So! Be free! No more dancing ropes!
You help the environment. Imagine not throwing away -I can't even count how many- tampons away…
Perfect for competitions or long journeys. It won't be the first time that I am in the middle of a competition  and my period comes… And, well, I have to be in the water for sooooo many hours… Mainly worrying about if it will last long enough, if the rope is around or if it will be bad for my body. Well, with the cup… All the worries gone. It lasts way longer!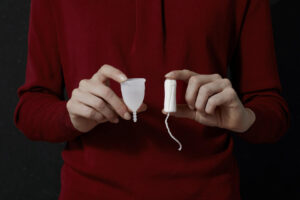 And, Julia, how do you clean it if you have no water inside the bathroom? Well, you just empty it as well as you can and put it on again. If yo have paper, you can clean it with paper but the best it to have some water around… Like a small bottle of water!
Girls, give it a chance, visit  www.organicup.com and… Discover a whole new world! 🙂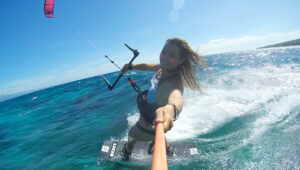 Hugs,