Hi.
In this post I am going to tell you a little bit about the 19th IWWF European and African Wakeboarding Championship that took place in the amazing location of El Gouna, in Egypt.
---
This was my 3rd time representing Spain in my life (first it was in Tel Aviv and then in China) and, it makes me very happy, proud and excited. As an athlete, this is one of the best things to be achieved! As always, I arrived a bit earlier to the location so I could train properly, get used to the place and, of course, discover what it has to offer. So it didn't took us long to go snorkeling!
The next days I spend them training at Sliders Cable Park! This cablepark is pretty special and awesome, it has 3 different cables! A 2.0 for begginers, a left foot cable and a right foot cable. It is the perfect set up to start from 0 and then become a pro.
Most of the riders are already here and… So far it seems like they are having fun! Here we leave you some doubles by Sanne Meijer, Jasper van Suchtelen, Tanja Warmuth & Julia Castro:D 😀 #EAwakechamp2017 is starting in just 2 days!!! #

Publicado por EA Cable Wakeboard & Wakeskate Championships en Jueves, 23 de noviembre de 2017
Off course, this whole traveling for trainings and competitions is really cool but I really like to be able to discover as much as I can from the country I am in… So we took one day to go visit Hurghada, which is just 20 min by car and… This is some of the things we saw:
THE COMPETITION
Making the long story short, I had 2 runs.
1) The semi-finals.
2) The LCQ (second chance you get when you don't pass directly in the quarter finals).
On quarters, 3 girls were passing directly to the finals and, for you to understand, I had to compete agains Messi, Cristiano and Ronaldinho. Well, I knew my chances were low (not impossible but low) but yeah, I had to go to LCQ, this second chance was just great news, I had a second chance to make it to the finals. It was all good news until I saw against who I had to compete: Marina, the 14 years old Russian that got 3rd…
I was very sad because I worked as hard as time let me work and I had good level, I had a good run but I just couldn't show it. Anyway, this just let's me hungry for next year.
The rest of the comp was pretty cool, there was +190 riders, it was the E&A (European and African Champ) with the most countries participating; 22! And it was the first ever time an E&A took place in África so, I was pretty stoked to be part of that. I also got to meet a lot of new people and I am super happy for this.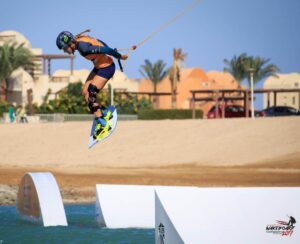 THE TEAM
I have to make a special mention to my team who made history for the sport in Spain (last year it was my chance being the first ever Spanish woman to make it to the finals of a European), this year it was theirs:
Telma Cester: 1st place Wakeskate U19, 2nd place Open Wakeskate and 5th Girls Wakeboard (legend).
Quique Cornejo: 8th place Junior Boys & TOP 10 in Open (no Junior made it so far before).
Raul López: 5th place Boys Men (no boy made it so far before).
Gala Heras: 4th place Junior Girls (she did it again!).
Alec Mur: 18th place.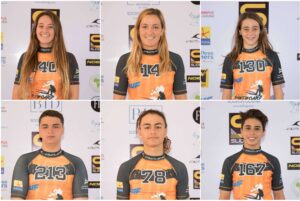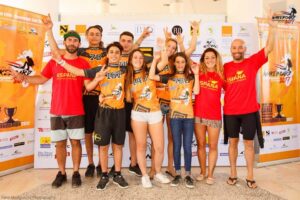 SOCIAL MEDIA and others
I didn't really want to mention it but I helped Sliders Cable Park and Cablewakeboard.net doing their social media. It was super fun as well as exhausting, together with Yana in the photo part and 3W- What a Wonderful World in the video part we were able to offer you daily recap's, trick of the day, 'Meet the rider', etc.
… and here is the Recap of #EAwakechamp2017 Day #3 – Thanks to our beautiful hostess for the day Julia CastroFind out who the winners of today were and see you all at Sliders Cable Park – El Gouna Egypt tomorrow for the Open Competition. Good night and good luck to all the riders!by 3W- What a Wonderful WorldIWWF El Gouna, Red Sea El Gouna TV Egyptian Sailing and Water – Ski Federation

Publicado por EA Cable Wakeboard & Wakeskate Championships en Miércoles, 29 de noviembre de 2017
You can check all the videos day by day here.
So, this is it for this blog. If you want to find more photos about the event you can always search the hashtah #EAwakechamp2017 on Facebook or Instagram.
Hope you liked this post.
See you in the water,