It's been 2 days since the prize giving ceremony and it still feels very unreal. Since I started kiteboarding 7 years ago I always dreamed to compete with all the pro's and, why not, get a podium here and there. Well, I managed to achieve one of the most prestigious podiums you can get in the kite industry, the Wind Voyager Triple S Invitational!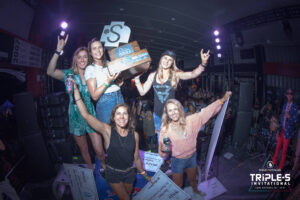 The competition pretty much ended 2 days before the prize giving due to no wind. It was 2 very long days. I knew I did good but, I didn't know how good. I know how I feel when I do a trick but I don't know how it looks from the outside so it's always hard to tell. The level of the women this year was higher than ever so, the competition was also very difficult. I am proud to be part of such a moment in history where the women are throwing down and trying to prove that we deserve the same $$$ as the guys.
The day of the prize giving I was super nervous, it felt like forever until they said my name. And there I was, getting a 2nd place !!!! At my first ever Triple S podium.
Big thanks to Real Watersports and Wind Voyager for putting up such an awesome event, year after year it just get's better and it's totally unreal to be part of it. What you guys do for the sport is crazy.
Also thanks to all the riders for making the show better and better and thanks to my family and sponsors for believing in me and pushing me to be a better athlete and person.
For more news, photos, results, please check: http://www.triplesinvitational.com
And here for more info: https://www.kiteparkleague.com/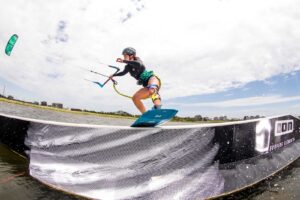 On 10 June, 2018
0 Comments